Sistem Pengusir Hama Burung dan Hama Tikus Pada Tanaman Padi Berbasis Raspberry pi
Keywords:
Pest, Ultrasonic Waves, PIR sensor, Camera
Abstract
Pests are one of the main enemies of rice farmers who at any time can attack crops. The impact of rice pest attacks can reduce the production of rice crops, causing crop yields to decline. One of the pests that often unsettling rice farmers is bird pests (Passer spp.) and rats (Hundred argentiventer), the pest attack is determined by the state of the climate, and the unwise use of insecticides and the manual expulsion of pests takes a lot of time.  To reduce the above problems in this study will develop new innovations in agriculture, through The Repellent Tool Automatically is one way to help rice farmers to pollute the environment and expulsion manually. In this tool is installed a micro controller raspberry pi 3 as a link between the pear sensor and the camera module, in addition raspberry pi 3 is integrated with the smartphone application in real-time for the process of monitoring the presence of pests and using speakers to repel pests. The test results obtained by rat pests are disturbed when the speakers emit an ultrasonic wave frequency of 34-45KHz and bird pests will be disturbed if the speakers emit a frequency of 60kHz. The PIR sensor can detect the presence of rat pests with a vulnerable distance of 5-50cm, while the camera detects the movement of bird groups and gets an accuracy percentage of 44.4% of the test results and an average delay of 1.08 seconds.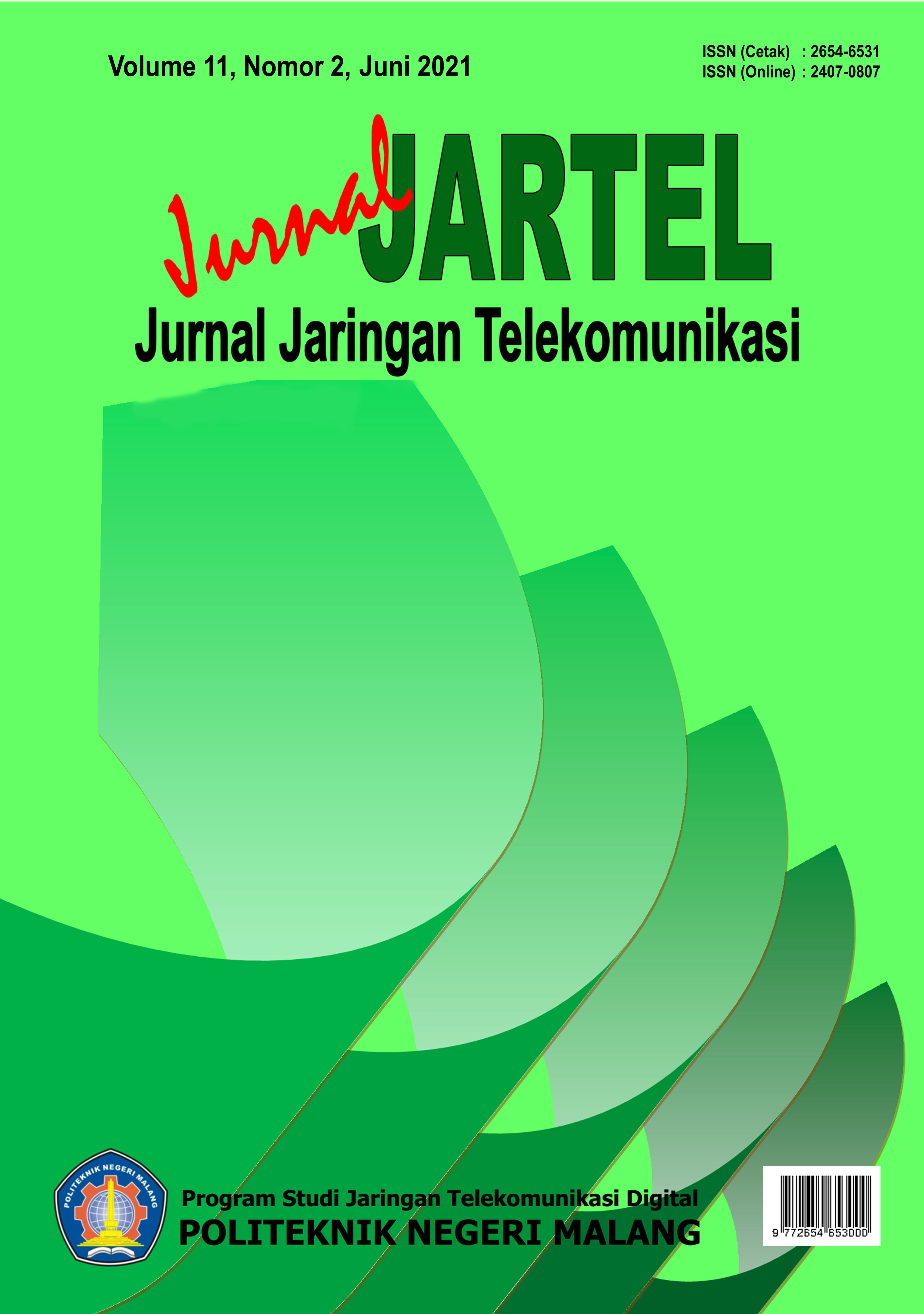 Downloads
How to Cite
[1]
R. J. Arifandi, M. Junus, and M. Kusumawardani, "Sistem Pengusir Hama Burung dan Hama Tikus Pada Tanaman Padi Berbasis Raspberry pi", Jartel, vol. 11, no. 2, pp. 92-95, Jun. 2021.
License
Copyright (c) 2021 Robby Juniansyah Arifandi, Mochammad Junus, Mila Kusumawardani
This work is licensed under a Creative Commons Attribution 4.0 International License.